UNDERGROUND RECOVERY:
DISPOSAL WITH ADDED VALUE
With underground recovery we make a valuable contribution to our society. For many waste incineration plants we offer the safe disposal of flue gas cleaning residues.
We accept these waste residues
Mainly air pollution control residues are disposed of in the underground recovery plants. In addition to these residues, sinter dust from the steel and metal industry, aluminum filter dust and saline waste are also suitable for underground recovery.
This is how it works
According to law, mining areas in which raw materials are no longer mined and which no longer meet current safety standards, have to be filled in. We comply with this compulsory back filling by bringing your waste in to the cavities that have emerged from the extraction of potash and rock salt. Thus, we save valuable raw materials while at the same time making an important contribution towards the disposal of hazardous waste residues.
The cavities to be filled are between impermeable layers of clay and salt several hundred metres deep. The waste will be deposited there maintenance-free and safely over the long term. We have enormous capacities available through various underground recovery facilities. They will last for many more decades.
To secure hollow spaces underground permanently the filling materials must meet certain physical properties. While some waste directly provides the properties needed, others are conditioned by the combination of suitable components. K+S has developed many special processing methods over the years and continues to carry out research on these.
Big bags for stacking backfill in the K+S Underground Recovery Plant Hattorf
Types of backfilling
REKS has had an ever-growing store of experience in the area of underground recovery for decades as a joint venture of K+S and REMEX. Different procedures are used depending on the property of the waste residues and condition of the hollow space to be filled.
Stacking backfill
Waste residues are packed in big bags and stacked in excavation chambers for the stacking backfill. The intermediate spaces are filled with salt. The aim of this type of backfill is one hundred per cent connection to the mountain. In order to achieve the strata condition and compressive strength required for this, some waste is specially conditioned. This also enables waste with a higher content of pollutants to be recycled.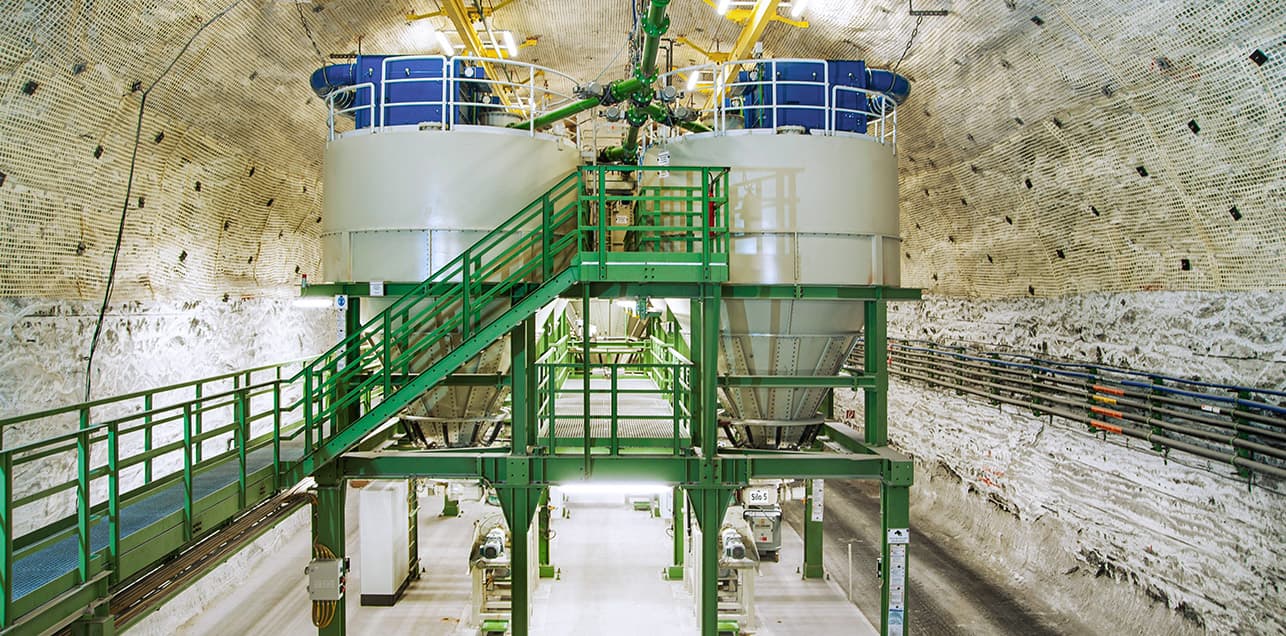 Slurry backfilling
Slurry backfilling is a highly sophisticated technique. Pneumatically conveyable waste is used here. They are mixed in suspensions to their own formulas, which flow through the kilometre-long branched pipe system, harden at the place of destination at the right time – and do not release any fluid later. The K + S slurry plant in Unterbreizbach was specially developed by K + S engineers and, thanks to the latest technology, offers a state-of-the-art recycling process.
Tipping backfill
In the case of tipping backfill, waste is dumped and compacted as backfill mixture loose, in big bags or sacks in suitable excavation chambers. Our subsidiary, AUREC Gesellschaft für Abfallverwertung und Recycling mbH, takes on your waste, processes it and consigns it to the correct underground installation to K+S.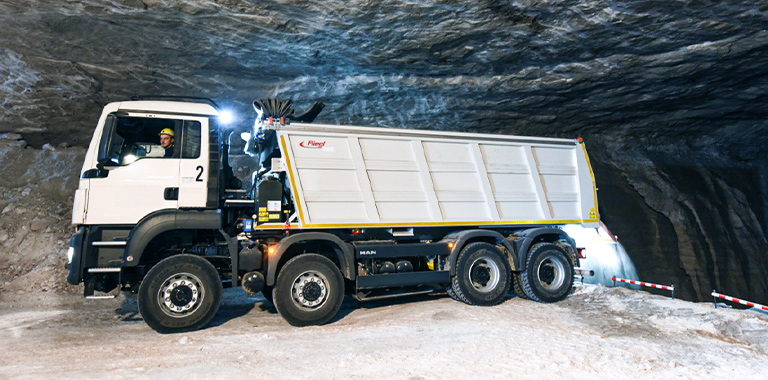 OUR CONTRIBUTION FOR YOU
Every household produces waste.
Household waste is burnt in the
waste incineration plants.
Filter dust is formed.
We recycle these contaminated
residual waste underground and
dispose of in a way that is
beneficial to the environment.
"That way we can make a valuable
contribution to the waste
management and recycling sector."