COVERING OF TAILINGS PILES PERMANENT GREENERY
Greenery of potash salts results in solid residual waste, which are stockpiled using state-of-the-art technology. In recent decades various such tailings piles have been produced from the production of the K+S Group. In cooperation with K+S, REKS covers these potash tailings piles. This project beings with the approval process through to the installation of sealed layers to the protection of salt water infiltration. The result is impressive: Formerly white potash tailings become a green mountain, which blends in with the landscape and creates a new habitat for flora and fauna.
Our services
REKS takes on the most diverse tasks in tailings greenery. And we do everything to make a part of nature from the tailings.
Our main task is the procurement of mineral residues, which can be used for greening.
Also, we support K+S in the preparation of required approval document in the greenery application.
Operational activities relating to the covering are possible. Every covering is individually considered and the interface to K+S defined.
Naturally, our tailings piles are continually monitored extensively. In addition to observing ground and surface water, the monitoring entails dust measurements.
We offer:
Here is where we're on-site for you
K+S Baustoffrecycling is specialized in the recovery of non-hazardous soil and building materials. In over 20 years of business, more than 10 million tonnes of soil and more than 2 million tonnes of building materials have been accepted. The materials are processed and recycled for recultivating the former potash tailings piles.
K+S Baustoffrecycling makes one of the most important contributions to the covering of tailings piles. It is responsible for checking the waste, advising customers and preparing quotes.
To find out more information, visit the website of K+S Baustoffrecycling GmbH:
Conserve resources with innovative ideas
Our aims are to conserve valuable resources, to promote mineral materials with innovative ideas as efficiently as possible and to minimize the environmental impact associate with this as much as possible.
Advantages of covering of tailings piles
Show tailings piles greening: Value creation and environment protection are not mutually exclusive. We do not use hazardous waste for the recultivation and ecological upgrading of tailings piles. An innovative method that conserves raw materials and landfill capacities at the same time.
Greening methods
Thick layer processes, infiltrations inhibiting layer and thin layer covering: We are experts in the area of greening tailings piles. But we don't rest on our laurels. In cooperation with universities, consultants and specialists we optimise existing processes and develop our own new ones.
Experienced and competent partner
In the application and development of our projects, various institutions are involved. In the context of research assignments, we work together with various universities such as the University of Kassel, the University of Rostock and the BTU Cottbus. In development work, but also in the preparation of documents for approval procedures, we will be accompanied by a series of consultants and specialists with their teams.
A SUCCESS STORY
Greening of tailings piles in Friedrichshall
1905 to 1982
Extraction of crude potash salts at the potash works in Friedrichshall
Stockpiling of approx. 12 million tonnes of residual material
Footprint: originally approx. 28 ha
Height of materials: approx. 76 m above ground
Composition of material: NaCl ~ 90 %, KCL, MgSO4, mineral portions (tonne)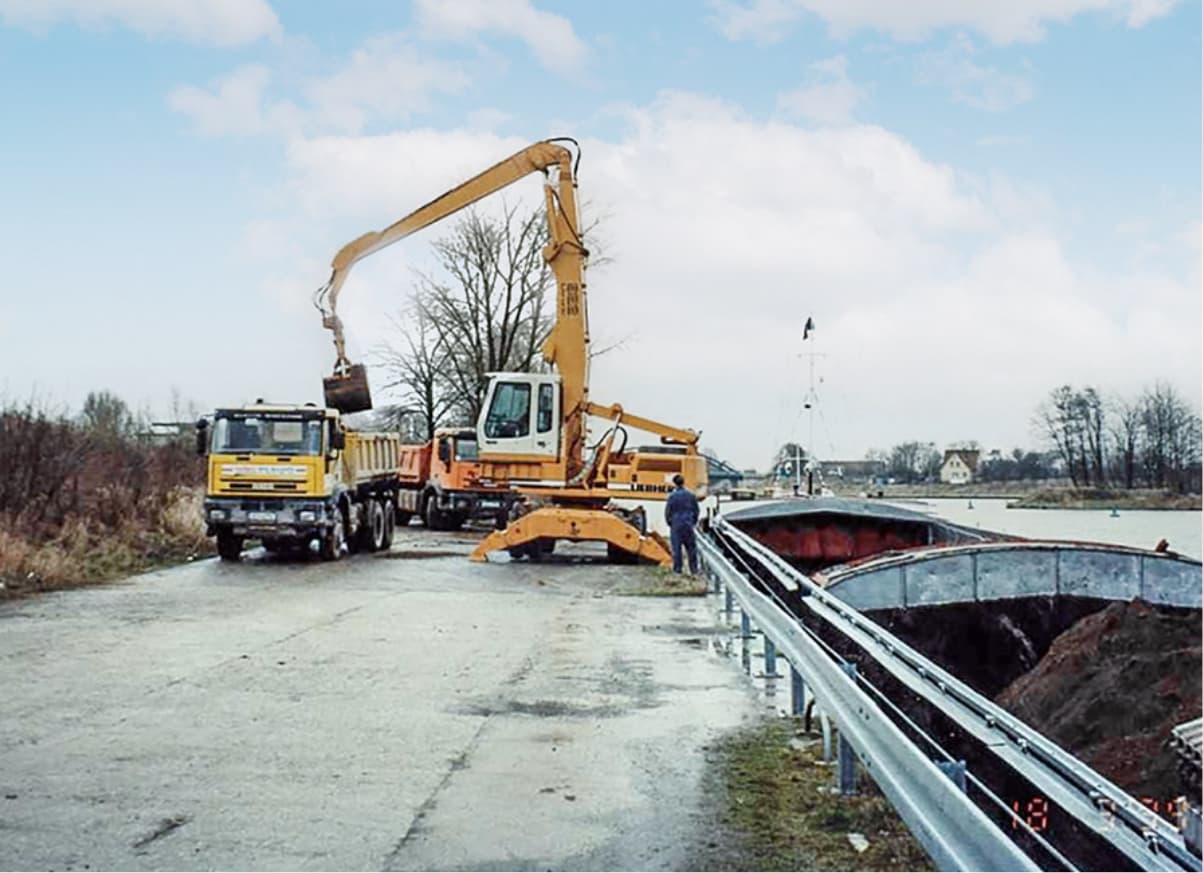 1985 to 1988
First backfill attempts from MLK excavation
1995
Approval regarding mining legislation for a special operation plan
Large-scale attempt to cover the north part of the waste dump
Approval regarding air pollution control from mining authority
Construction and operation of a treatment plant for building rubble
Aerial view of the waste tip 1977
2022
Final covering works with a soil/building rubble procedure
Completion of project expected 2022
Aerial view of the waste tip 2019